Training
This cat killed two sheep on the evening of January 19, 2019. Bob didn't get the call until 1:30 pm the next day.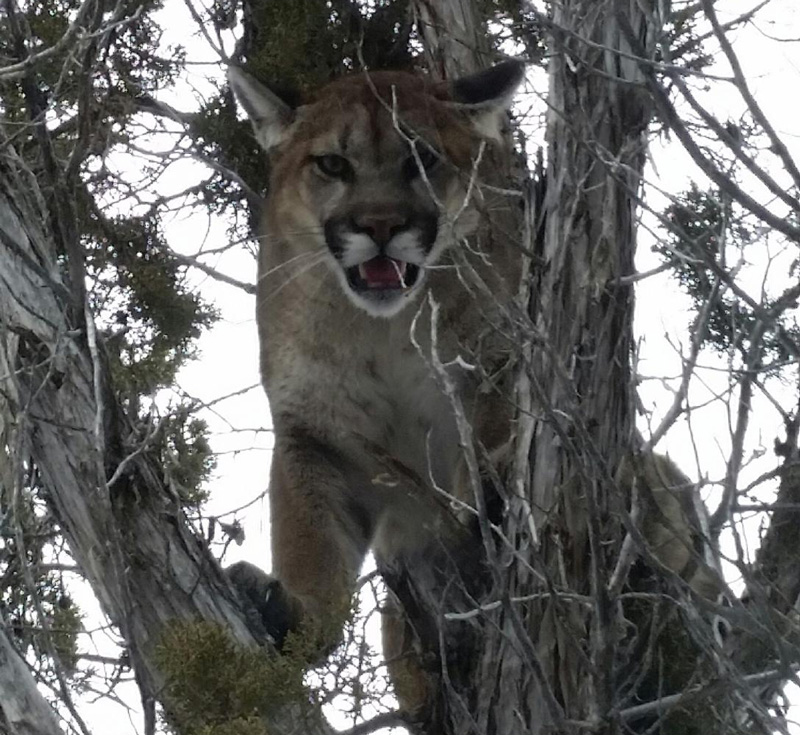 The Hunt
Bob put Bully, Roscoe, Dutton, and Maggie on the track at 2:30 pm right off the sheep kill. The lion tracks were melted out pretty bad, so the dogs cold trailed for 45 minutes before they jumped and treed the lion.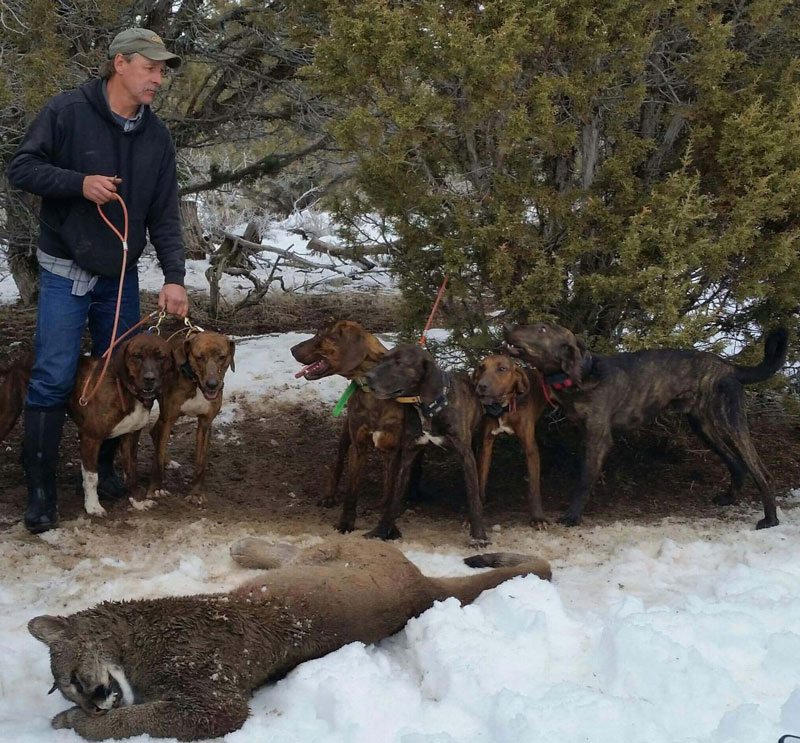 Bob said the dogs did a great job working a cold, day-old trail. He was "extremely impressed" with Maggie, who gave birth to a litter of puppies earlier in the year.
Bob put Roger Doger, Max, and two other young dogs on the trail behind the lead dogs. They caught up with the other dogs at the tree before the farmer shot the lion. Experiencing success is an important part of their training.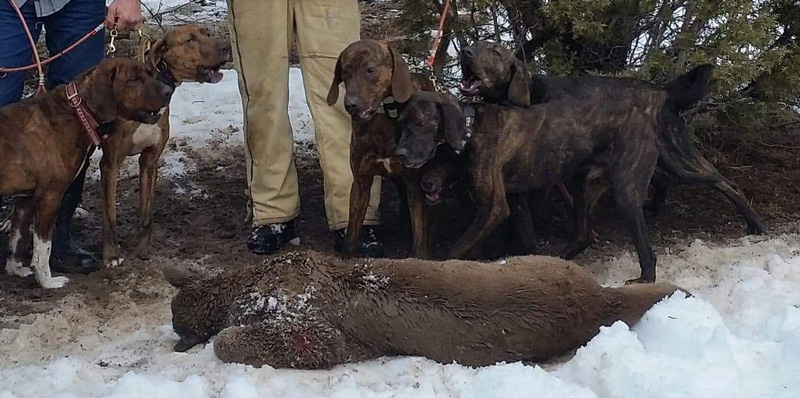 It's worth noting that Roger Dodger, Max, and the other young dogs sniffed out the lion track over ground where a couple hundred sheep had been grazing all day. The track was stomped out for 200 yards past the sheep kill before the dogs hit an undisturbed lion track, which they still had to cold trail. Three of the dogs are ¼ pit bull, dismissing the notion that the pit bull breed takes away from a hound's sniffing ability.